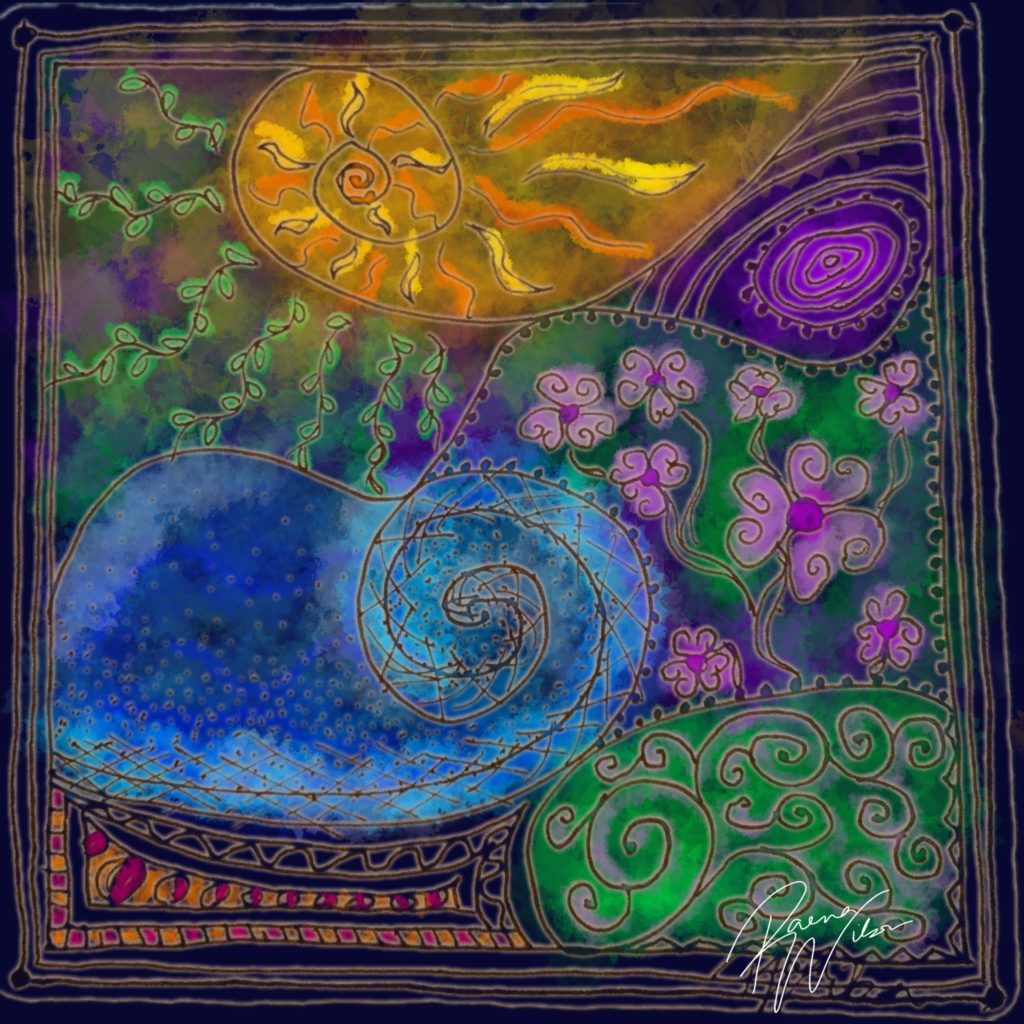 Shamanic dreamwork nourishes a sacred relationship between our Self, our guides, connecting us to the world of possibilities outside of what we have been conditioned to believe. In this practice, we anchor and honor the gifts that are shared with us from the unseen realms in our waking lives, by applying them practically to our lives. This is a practice that goes beyond just dream interpretation!
Our dreams are rich with wisdom, guidance, and healing, from our higher selves and our personal and transpersonal connections. We access wisdom that we may not be fully aware of or have clarity on in our day to day. Sometimes, the dreams are metaphorical, and sometimes they are literal. We are traveling; we are seeing; we are feeling; we are knowing; we are learning–every bit as much as we are in our physical bodies in this waking world! When we allow the dream and unseen realms to inform how we interact and navigate our lives in this way, we are deeply integrating our capacity to connect in relationship on many levels with our Self, our spirit, our loved ones and their spirits, our environment, as well as with the Divine, and walk with clear intention, more consciously aware of how we direct our attention. Increased flow and synchronicity are a natural outcome–both signs that we are more walking in alignment with our Truth–how empowering!
When we gather and share in circle, each of us are collectively weaving together a field that amplifies our intentions, wisdoms, and healings.
In Shamanic Dreamwork circle, we will first share and reflect on what messages are coming through our travels in the dream, how we may honor these wisdoms practically in our waking lives, and then we will further do shamanic journey to re-enter our dreams for further insight, reflecting on these as well.
In private session, we can do a deeper dive into your messages and gifts, and address whatever is coming forward in your life in the way of challenges or opportunities.
Bring a dream to share and a notebook. You may even bring "non-ordinary" experiences from your waking life to share and work them as a dream. If you do not have a dream to share, or you feel you do not remember your dreams, just having interest and intention to circle with fellow travelers will open these gates up! It is still possible to participate, as we all carry contributions when we walk together, sharing awareness.
---
Schedule a session, View current running Shamanic Dreamwork Circles, or Contact Me for more information.